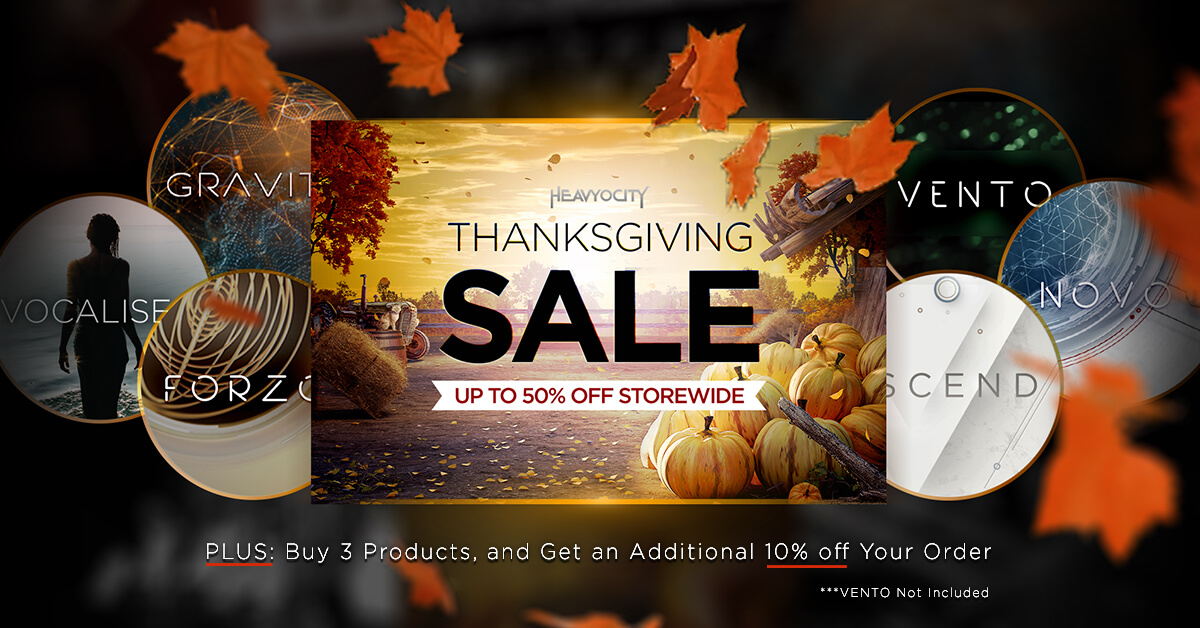 Our THANKSGIVING SALE Starts Today! Until December 9th, get up to 50% off our award-winning line of Virtual Instruments & Effects.
The "Thanksgiving Sale 2019" features our critically-acclaimed orchestral strings instrument, NOVO, available for 50% off for the first time. Our flagship orchestral brass instrument, FORZO, will also be available at its lowest price ever. In addition, many of our most popular products will be available for 50% off, including GRAVITY, Vocalise 2, Scoring Guitars, and AEON Collection. New releases, like ASCEND and VENTO will be back at their introductory offer prices.
Plus, customers who purchase three or more products, will receive an additional 10% off their order (*VENTO not included). Eligible orders will be discounted in cart.
Check out all the deals at Heavyocity.com/products
Current THANKSGIVING SALE 2019 discounts are as follows: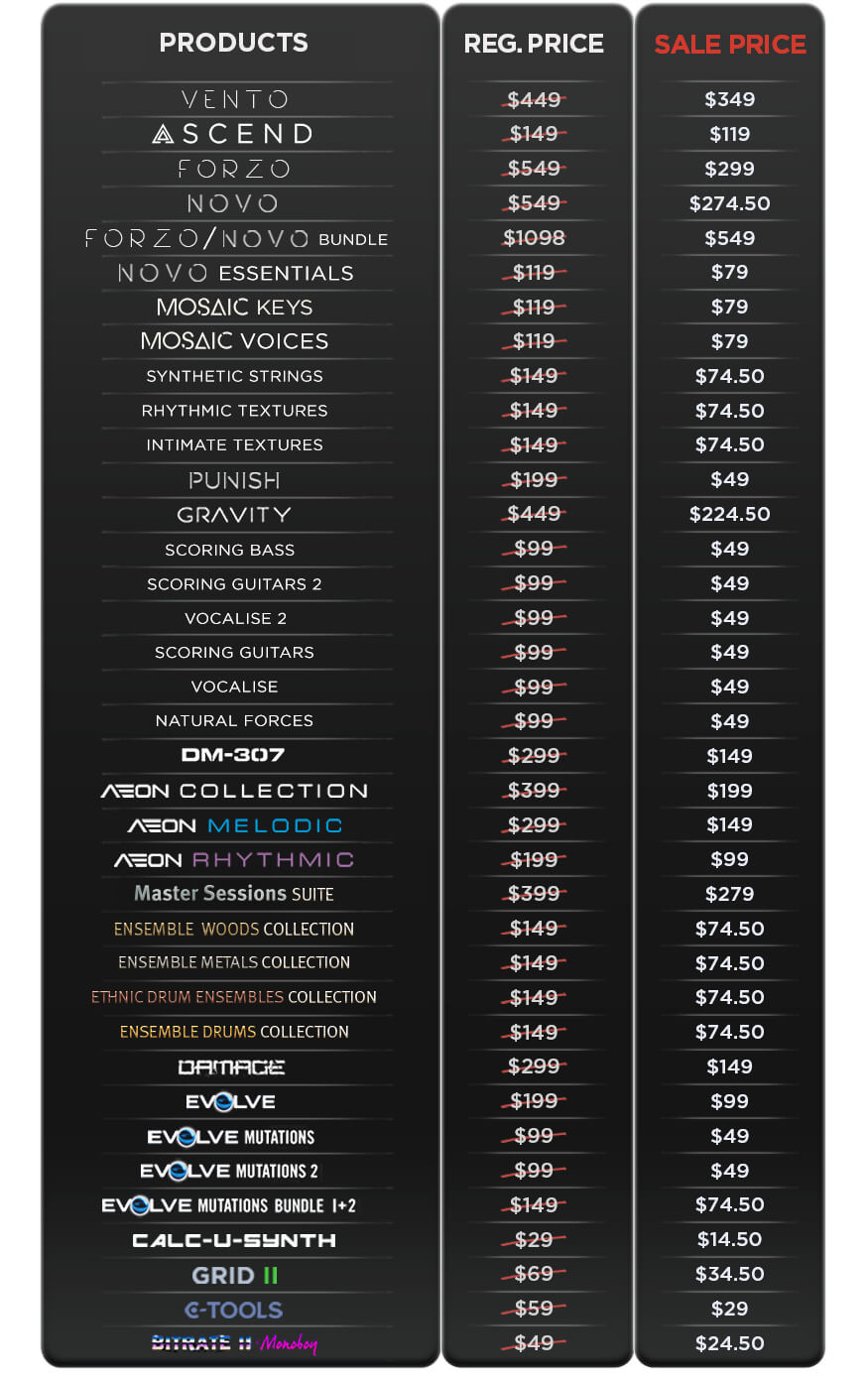 Offers end December 9, 2019.