What's Included
What's Included?
Get all five DM-307 for Ableton packs for one low price! With over 2000 individual Ableton loops, 15 multi-layered Drum Racks and 2900 One-Shots, DM-307 for Ableton contains a wealth of creative inspiration pulled directly from our award-winning DM-307: Modern Groove Designer virtual instrument. If Ableton is your DAW of choice, then the DM-307A collection is sure to be your new go-to library for genre-specific loops and one-shots. Created by the world's most reputable electronic producers and cutting-edge cinematic composers, DM-307 for Ableton brings some of the magic from our flagship DM-307 right to your fingertips (we've even modeled up our popular Punish knob in Macro form!). Note: If you own DM-307: Modern Groove Designer you already have everything included in DM-307 for Ableton, formatted for Kontakt. Available as a download only.
The Sound of DM-307A
The Sound of DM-307 for Ableton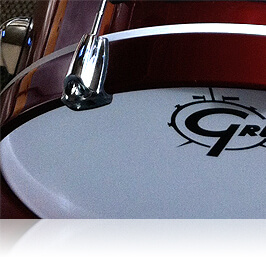 Live Percussion
For nearly a year, Heavyocity captured in-depth recordings of a wide array of percussion instruments. Sounds were recorded through an all analog signal chain with gear including API, Grace, and Neve mic pre's, and Manley EQ's. With instruments ranging from congas and bongos, to small metals and triangles, and an arsenal of Ableton live drum kits, the Heavyocity DM-307A drum kit VST collection provides a vast range of organic timbres at your fingertips.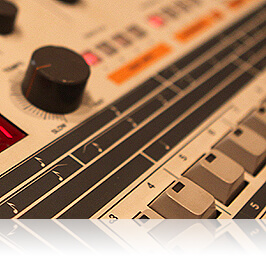 Classic Analog Drums
DM-307 provides Heavyocity's signature 'Music-meets-sound-design' approach on the highly sought after sounds of classic analog drum machines. Sounds were captured using pristine analog gear like the Neve, Wunder, and Chandler mic pres, and then processed with outboard gear from UA, Eventide, Dramastic Audio, and Dangerous Audio. The results are punchy, crisp and dynamic, providing serious character to the sounds.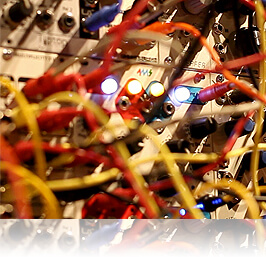 Modular Synth Drums
Aggressive, Fat, and In Your Face - The Heavyocity DM-307A collection of Ableton drum packs contains the uncompromising sound of true analog percussion. All of these exceptional sounds stem from using complex synthesis techniques with unique custom modular synth rigs. Using an array of modules including VCOs, Vactrol Filters, Vacuum Tube Compressors, Vacuum-tube distortion, and Analog Bit Designers, all sound shaping took place completely within the analog synthesis realm, custom designing sounds from the ground up.