VINTAGE CHIP
Conceived from Adam Hanley—the fascinating mind behind Icebreaker Audio—the BitRate II & MonoBoy VST taps into chiptune music, vintage digital electronics, and circuit bending. This retro drum machine VST brings these beloved sounds to life as both a drum synth and its melodic counterpart.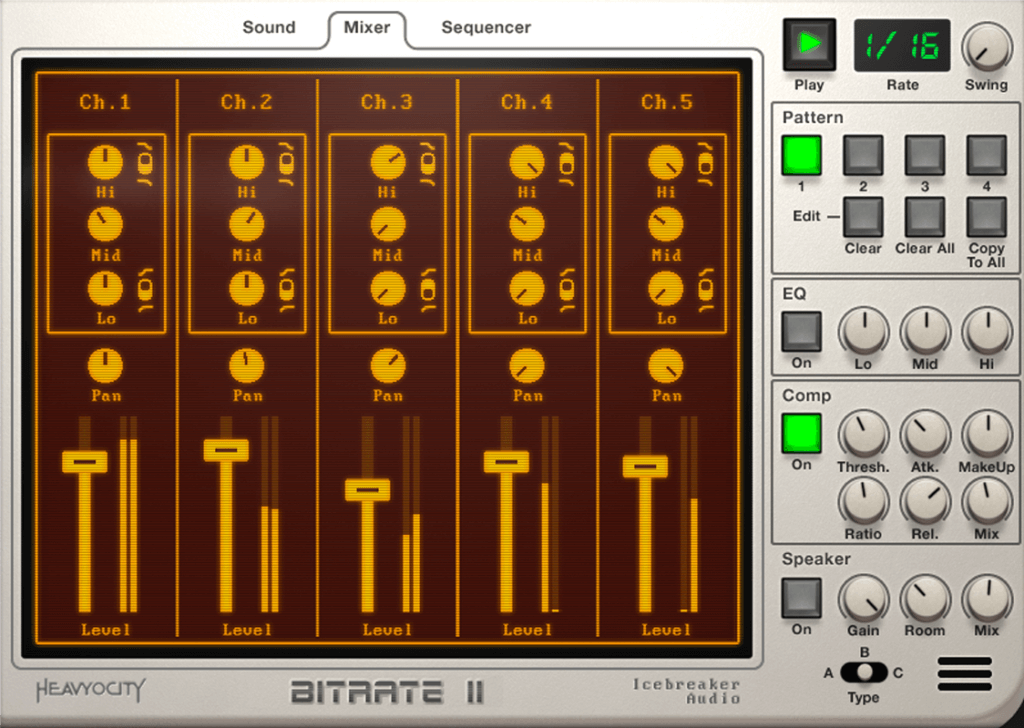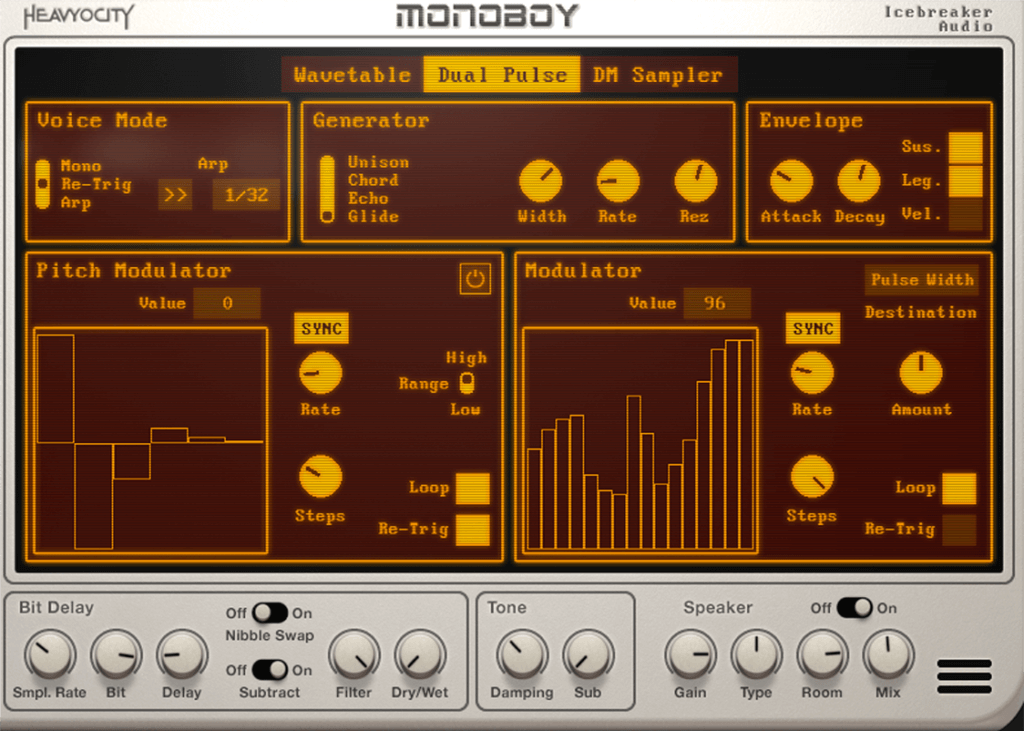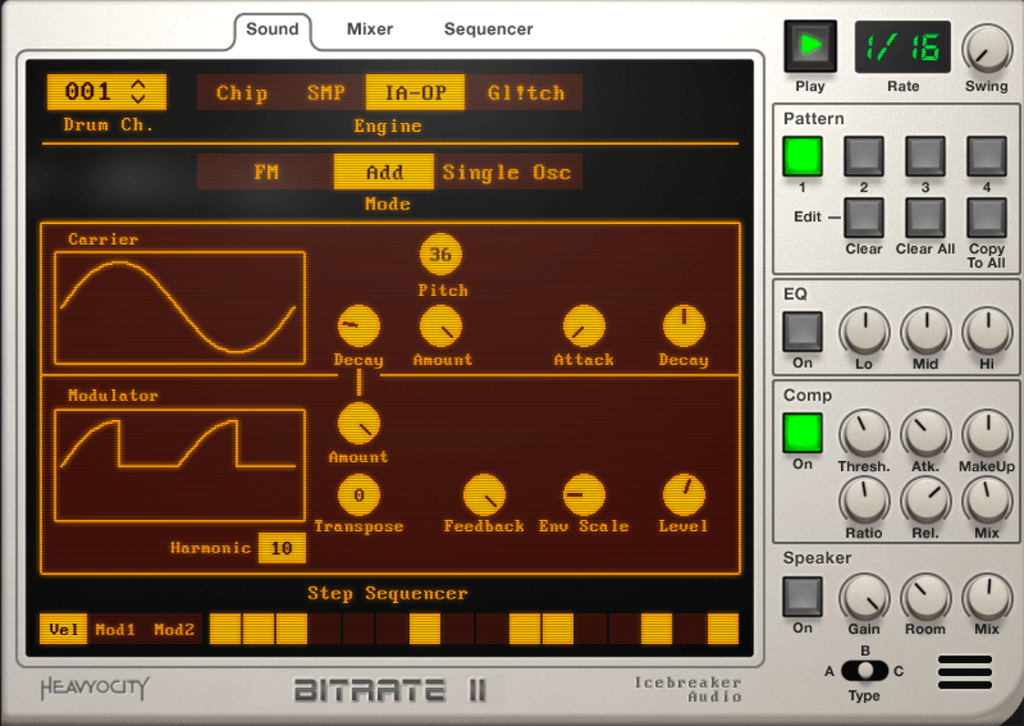 BITRATE II
BitRate II uses multiple methods of retro digital synthesis and sampling in this retro drum machine VST to produce charismatic and nostalgic drum sounds. The sound engines in this chiptune VST include chip sounds, FM synthesis, lo-fi sampling, and glitchy circuit bending. For more epic drum beats, check out our Damage Drum Kit.
MONOBOY
Also included is MonoBoy, BitRate II's melodic counterpart. MonoBoy uses similar sound engines but in an interface more suited to melodic play. Its key features include three sound generator modes (a unique DM sampler, easy-to-use arpeggiator, and voice controls), and a master FX section that includes the one-of-a-kind Bit Delay effect.

ICEBREAKER AUDIO
BitRate II & Monoboy were created by Icebreaker Audio, the brainchild of Adam Hanley, whose name appears in the credits of many high-profile Kontakt and Reaktor products. He is also responsible for the Kontakt scripting here at Heavyocity, pushing the limits of the platform to bring even our craziest ideas to life.
Requires Reaktor or Reaktor Player (version 6.2 or later)
Size: 112 MB (on disk)
Available as direct download only
140 preset snapshots
Powered by the Reaktor Engine
Reaktor or Reaktor Player (version 6.2 or later) required.
Minimum System Requirements

Mac: OS X 10.10, 10.11 or macOS 10.12 (latest update), Intel Core 2 Duo
PC: Windows 7, Windows 8, or Windows 10 (latest Service Pack, 32/64-bit) Intel Core 2 Duo or AMD Athlon 64 X2
BitRate II & Monoboy are uniquely watermarked for each individual customer
All files in BitRate II & Monoboy are watermarked using a propriety technology
Customers may be required to provide their full Identification for authorization purposes
Legal:
Heavyocity Media, Inc. will use all remedies of the law, to their full extent, against anyone who illegally distributes/sells/shares the library
Heavyocity Media reserves the right to modify these terms at any time
Prices, Watermarking, and Availability subject to change without notice.