LEGENDARY CINEMATIC SOUND
Ranging from rhythmic loop suites, percussive kits, and tonal instruments to stings, transitions and musical FX, EVOLVE's vast selection of sounds is packed full of production-ready punch.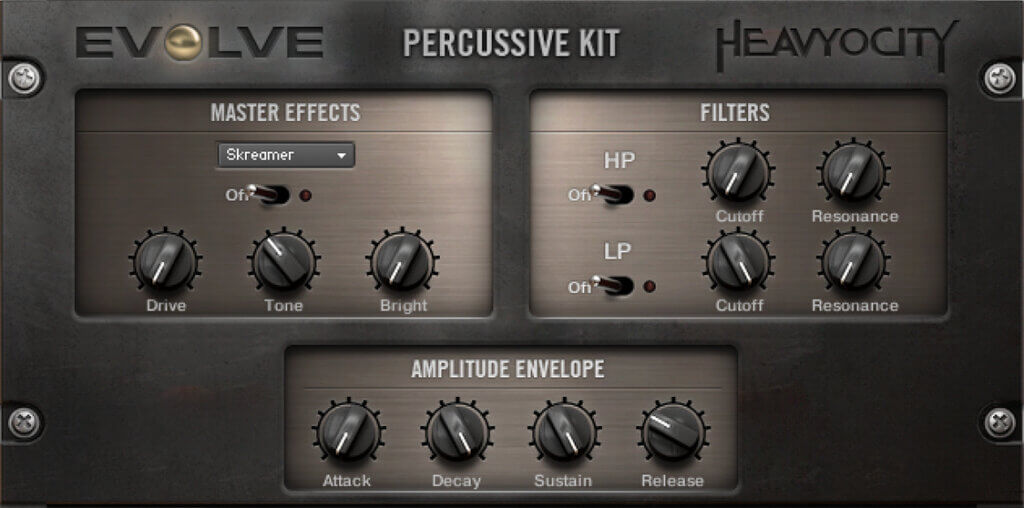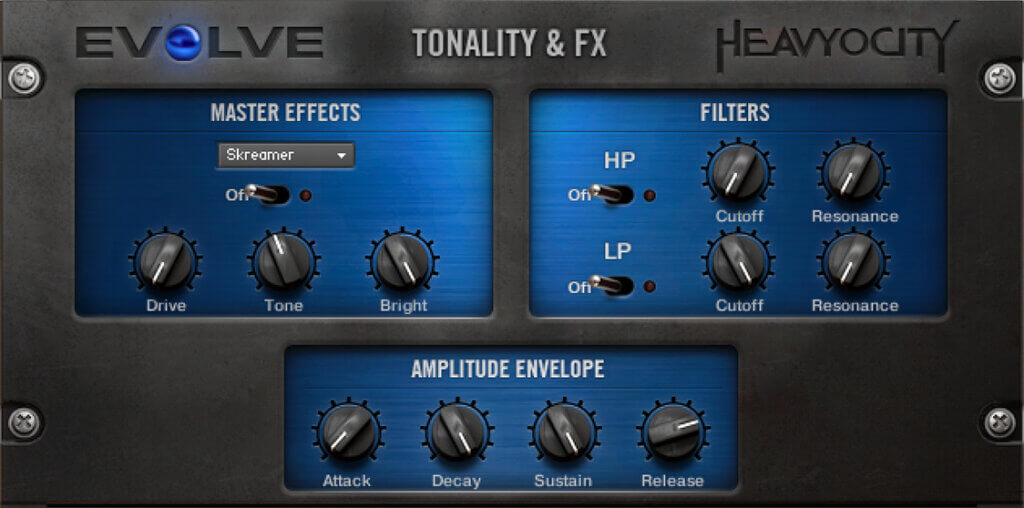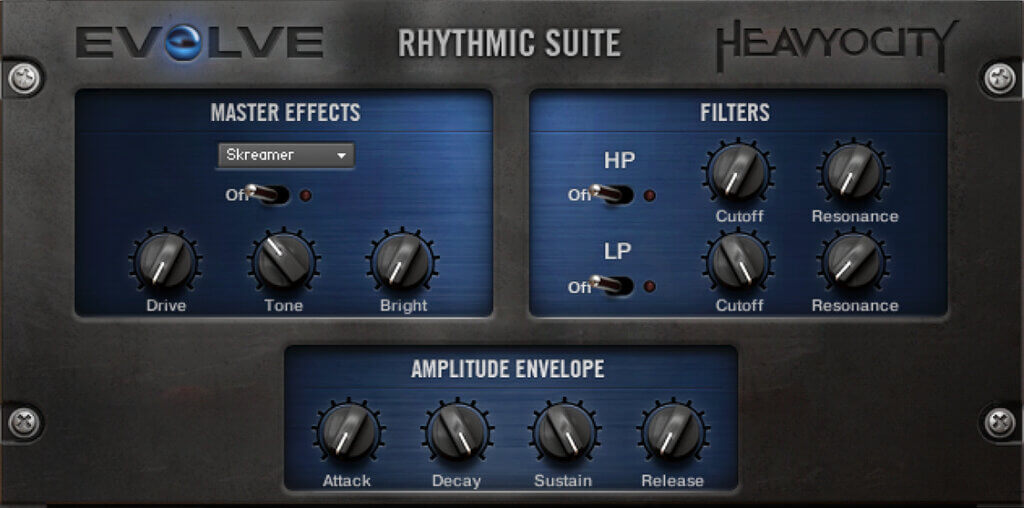 RHYTHMIC SUITES
Walls of cinematic percussion, punchy beats, and next-gen tonal elements make up seven genre-specific loop suites: Dramatic EVOLVED, Dramatic Techtronic, Electro Tech, Industrial Elements, Industrial Grunge, Quirky and Cartoony, Rock Pop and Tonal Suites.
STINGS & TRANSITIONS
Featuring other-worldly sound categories like Uncharted Metals, Odd Noise and Buildups, and Atonal Stings, EVOLVE offers distinct new ways to heighten emotional impact.
PERCUSSIVE KITS
EVOLVE features over 40 modern percussive-type menus and drum-like kits, containing sounds gathered from an array of bizarre sources—from warehouses and amusement parks to murky stairwells. Whether it's a massive hit, an ear-piercing screech or a subtle clang, this category provides an enormous variety of sounds with Evolve keys.
PEOPLE ARE TALKING
Awards, Reviews, and Testimonials
"...The EVOLVE plug is amazing."
Grandmaster Flash
Hip Hop Icon
"Evolve captures the top qualities I look for in a library: cinematic gravitas. In a market flooded with anaemic sample libraries, Evolve steps up to the plate with killer content and a sonic aesthetic that is simply inspired."
Trevor Morris
Vikings (TV Series), Iron Fist (TV Series), London Has Fallen
"Clearly a huge amount of creative energy and musical ability has gone into making Evolve the unique and useful instrument that it is. I continue to be impressed."
Harry Gregson Williams
Mulan, The Shrek Series, The Martian
"Evolve is a tremendous musical platform. Since I got it, I have used it on every musical project that has come my way. I look forward to getting in the studio when I can bring in that plug-in and just ride the inspiration."
Jordan Rudess
Keyboardist - Dream Theatre
THE PROLOGUE
EVOLVE was born out of our frustration with the range of available cinematic virtual instruments. And over a decade later, it's still finding its way into blockbuster movies, hit TV shows, and epic games.
ALL-IN-ONE
EVOLVE has everything you need—Rhythmic, Melodic, Percussive, FX—to get started writing cinematic scores. Unlock your cinematic creative potential with this legendary virtual instrument.
PREMIUM QUALITY
With 6 GB of sample content, EVOLVE is your new go-to cinematic sound pack for premium quality cinematic sounds, textures, and ambience. Whether you want to add punchy beats, atonal stings, or serene melodic lines, EVOLVE delivers a serious dose of inspiration.
3.3 GB (6GB uncompressed)
Available as direct download only
3,900+ samples
1,100+ NKIs

26 Percussive Loop Suites
533 Single Percussive Loop and Seq and Arp presets
38 Tonal Loop Suites
88 Single Tonal Loop Preset
47 Percussive Kits
47 Stings & Transitions
223 Tonality & FX Presets

Skreamer, Cabinet, LofiDelay, Reverb, ADSR, High Pass, and Low Pass control
16/24 Bit Samples
44.1 kHz
Stand-alone, VST, AU, AAX
Powered by the Kontakt Engine
Kontakt 5 (Player) ver 5.5.1.451 or higher, NKS compatible
Minimum System Requirements

Mac: OS X 10.10, Intel Core Duo, 4 GB RAM
PC: Windows 7 (latest Service Pack, 32/64 Bit, Inteo Core Duo or AMD Athlon 64, 2GB RAM
Documentation
Legacy Downloads (for owners of Evolve who purchased prior to Feb. 20th 2012)
Upgrade to Evolve R2 (if purchased before February 2012)
Evolve is uniquely watermarked for each individual customer
All files in Evolve are watermarked using a propriety technology
Customers may be required to provide their full Identification for authorization purposes
Legal:
Heavyocity Media, Inc. will use all remedies of the law, to their full extent, against anyone who illegally distributes/sells/shares the library
Heavyocity Media reserves the right to modify these terms at any time
Prices, Watermarking, and Availability subject to change without notice.