A SYNTH DISCOVERY
GRID II is a music sound sequencer software. And while most sequenced instruments are either based on triggering individual sounds or triggering different notes, GRID II takes a hybrid approach, creating an environment ripe for experimentation, discovery, and play.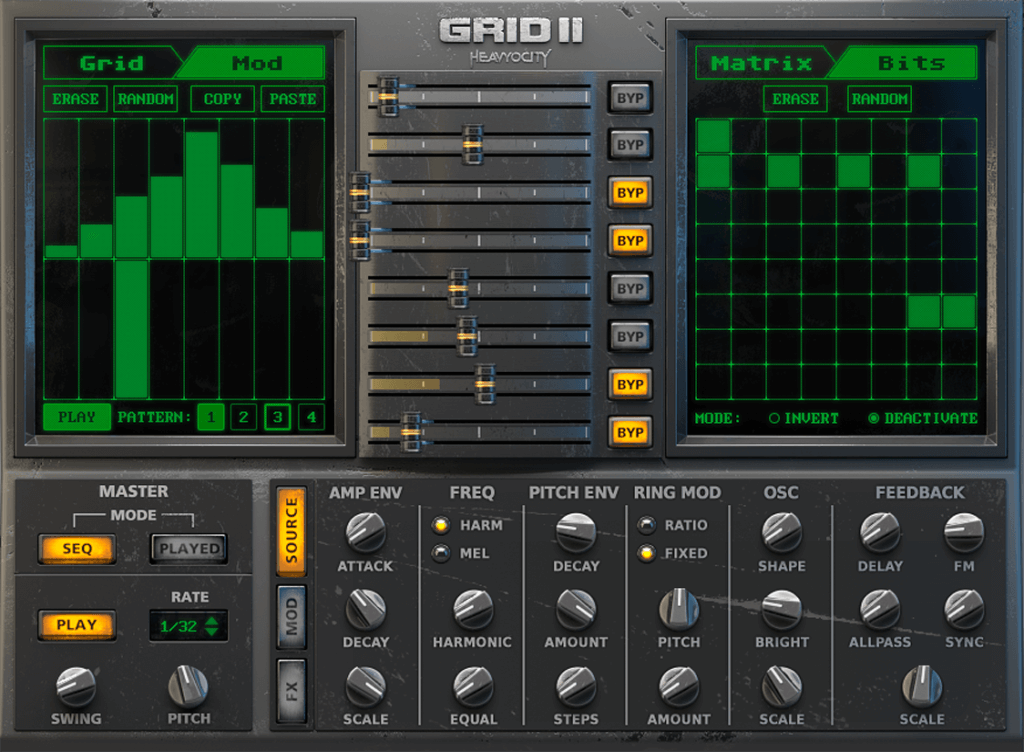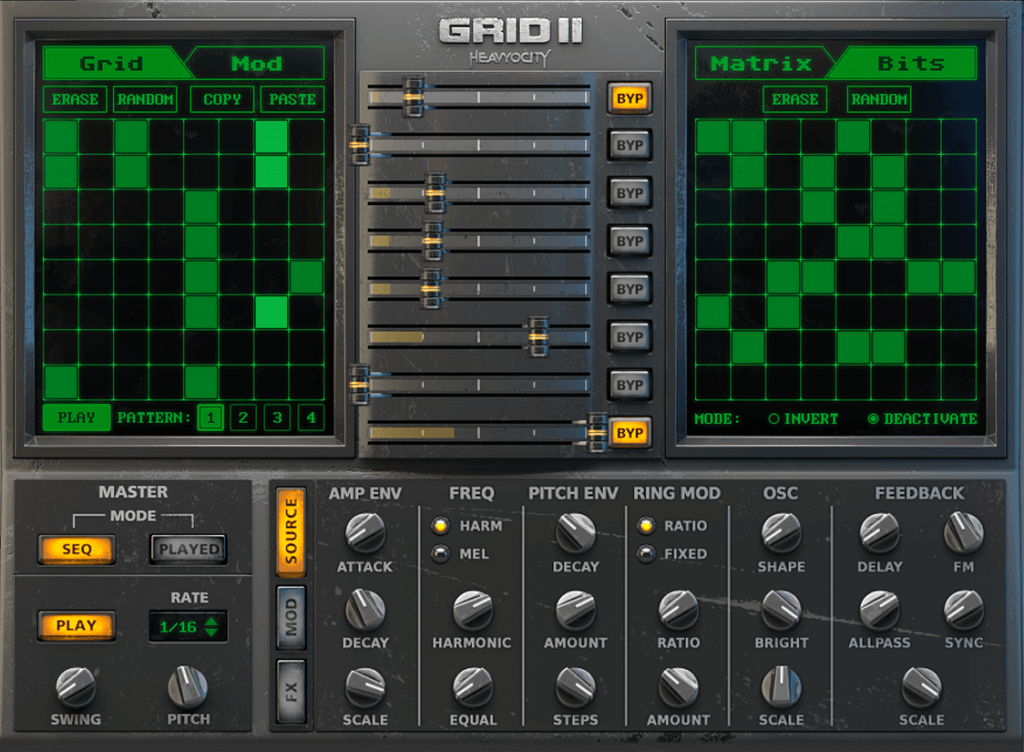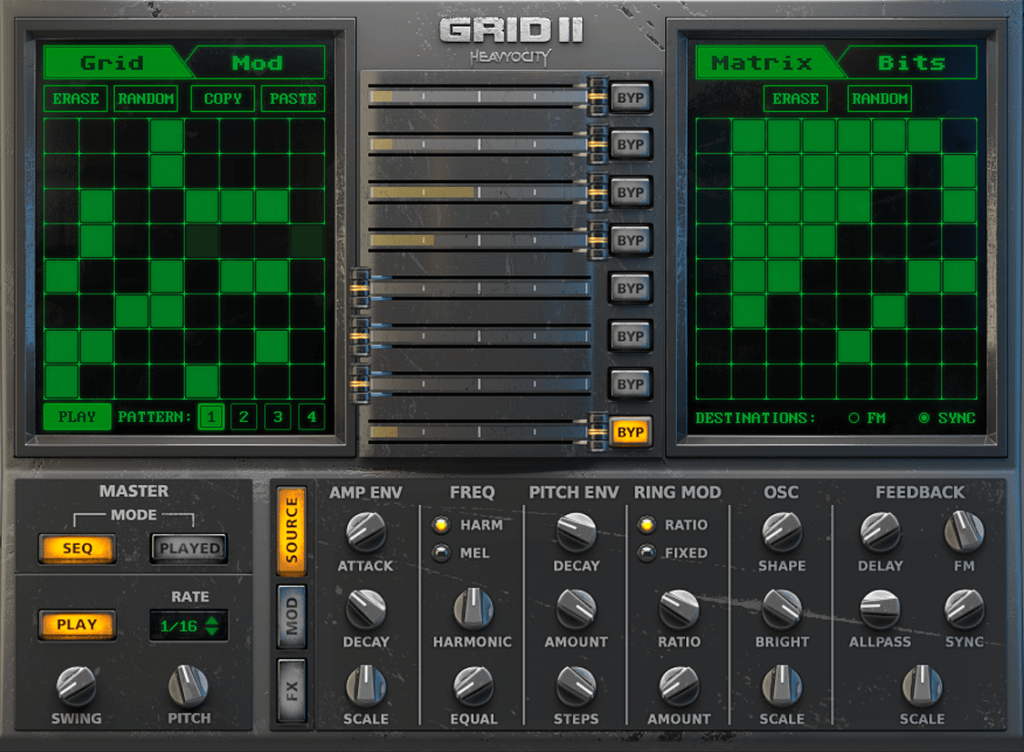 DISCOVERING GRID II
Heavyocity's GRID II sound and music sequencer software uses eight voices to produce its sound with direct control over those voices purposefully kept to a minimum. Controlling GRID II can sometimes feel like an abstract experience, but it isn't random. The minimalistic controls in this audio sequencer software require you to collaborate with the instrument rather than using it as a tool to get a job done.
SYNTHETIC EXPERIMENTATION
The sound sources of GRID II are best suited for minimal and electronic music, but the instrument also has a nasty, glitchy side for those who love noise. Fill the grid to start your sequence and feed the signal back on itself to transform the sound into something completely different.
ICEBREAKER AUDIO
GRID II was created by Icebreaker Audio, the brainchild of Adam Hanley, whose name appears in the credits of many high-profile Kontakt and Reaktor products. He is also responsible for the Kontakt scripting here at Heavyocity, pushing the limits of the platform to bring even our craziest ideas to life.
Requires Reaktor or Reaktor Player (version 6.2 or later)
Size: 21.4 MB (on disk)
Available as direct download only
108 preset snapshots
Powered by the Reaktor Engine
Reaktor or Reaktor Player (version 6.2 or later) required.
Minimum System Requirements

Mac: OS X 10.10, 10.11 or macOS 10.12 (latest update), Intel Core 2 Duo
PC: Windows 7, Windows 8, or Windows 10 (latest Service Pack, 32/64-bit) Intel Core 2 Duo or AMD Athlon 64 X2