REDISCOVER THE HUMAN VOICE
Featuring a lineup of world-class singers and a stirring collection of tempo-synced vocal content, Heavyocity's Vocalise 2 elevates our cinematic vocal mission to a whole new sonic plateau. This vocal instrument VST plugin delivers a diverse array of sound sources—from vocal pads and phrases to a truly innovative collection of rhythmic pedals and motifs.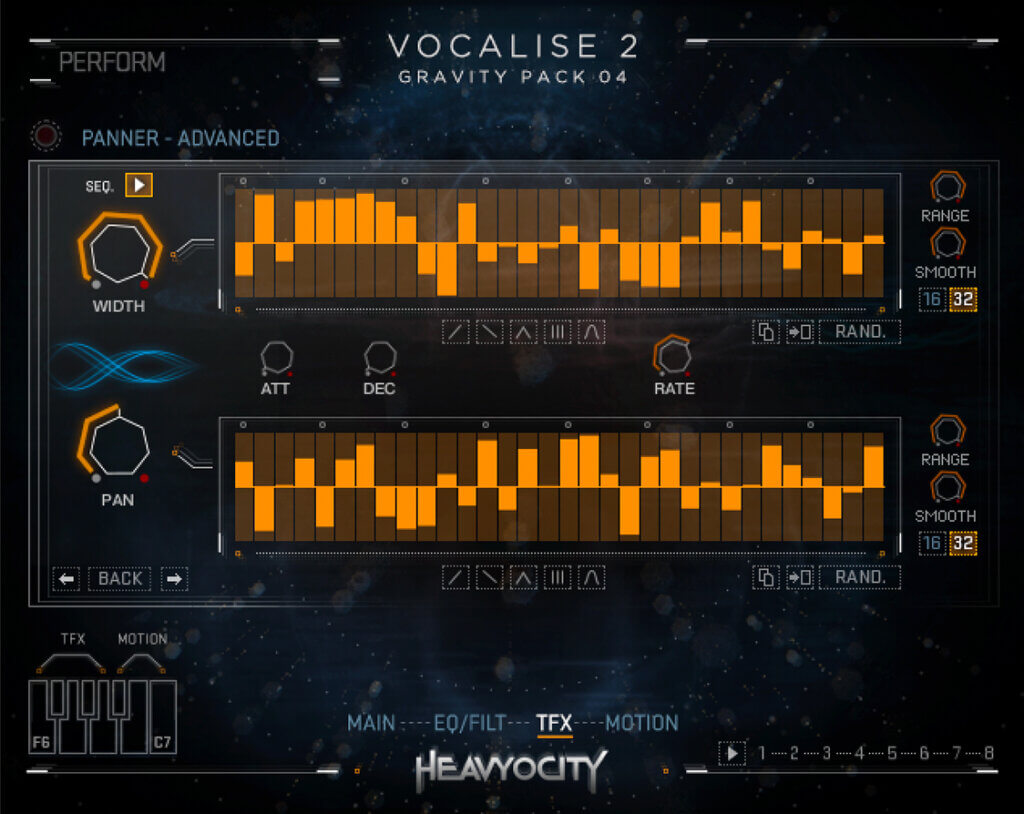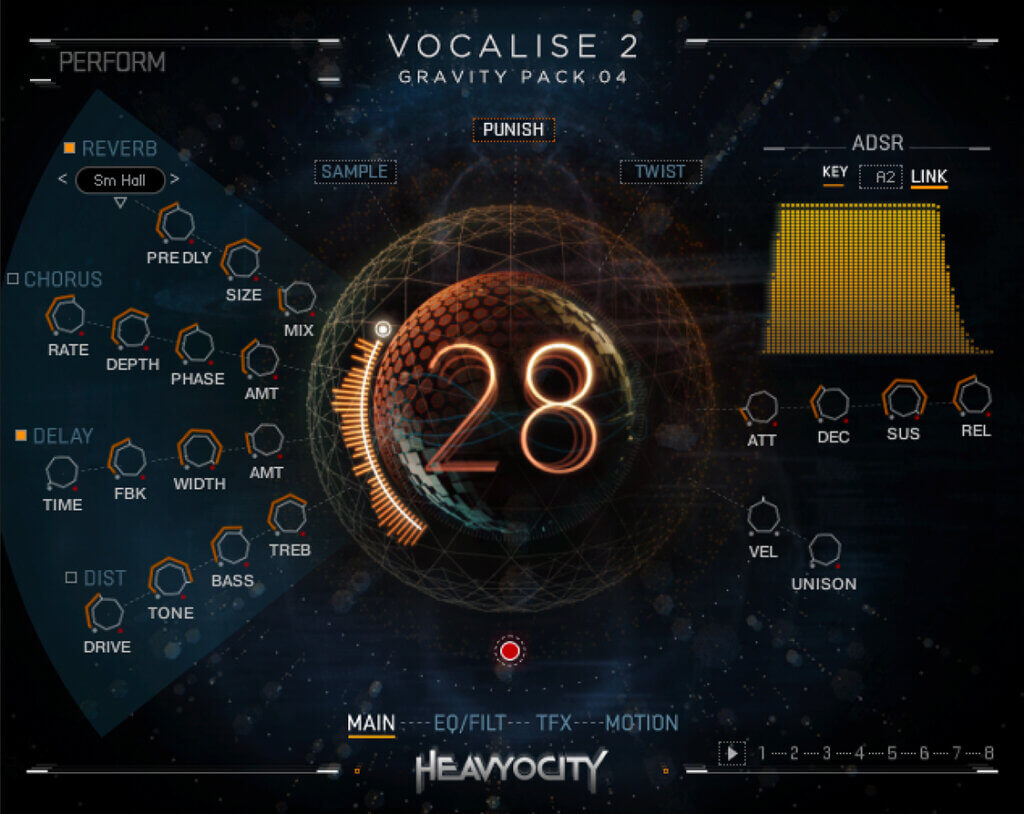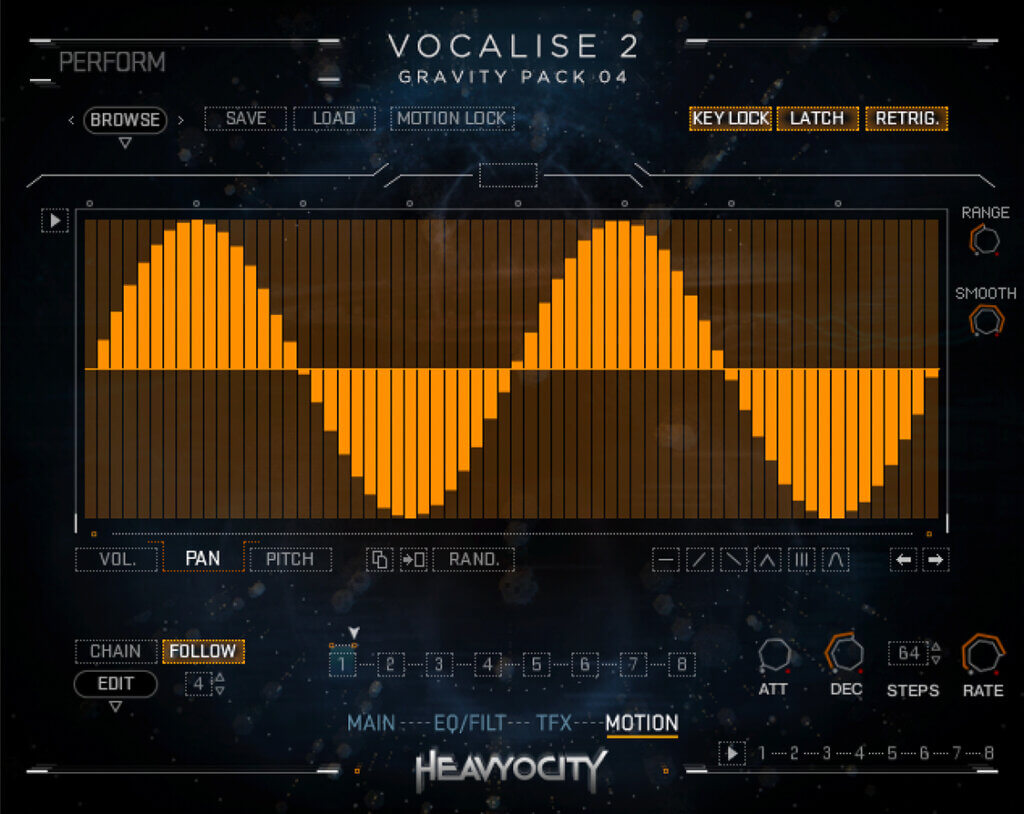 RHYTHMIC PEDALS & MOTIFS
Heavyocity's Vocalise 2 features unique tempo-synced vocal rhythms and motifs, providing an exciting, new sonic element to an already-robust stable of cinematic vocals.
VOCAL PHRASES
All-new phrases from new vocalists give composers a deep well of cinematic vocals for scores and trailers.
VOCAL PADS
Cinematic pads built from pristinely-recorded vocal software sources are creatively processed by our world-renowned sound designers.
PEOPLE ARE TALKING
Awards, Reviews, and Testimonials
"Vocalise 2 balances a great selection of playable vocals with some more creative treatments that work exceptionally well as layers in a composition. The additional array of excellent vocal performances captured and organized as phrases makes this a complete and versatile instrument."
Ramin Djawadi
Game of Thrones, Iron Man, Westworld
THE EVOCATIVE EXPERIENCE CONTINUES
Build expansive, ambient beds or contemporary rhythmic stutter effects with nearly 700 production-ready vocal sources.
WORLD-CLASS VOICES
An extraordinary vocal instrument VST starts with extraordinary vocal performances. Recorded at Heavyocity HQ in New York, we leveraged each singer's individual timbre to build an inspiring instrument from the ground up.
CREATIVE RHYTHMS
Now featuring precise tempo-sync, all vocal phrases, pedals, and rhythmic motifs offered in Vocalise 2 are setup to sync seamlessly with your Kontakt-compatible DAW of choice. From complex and contemporary stutters to lush, organic vocal scapes, the dynamic flexibility of Vocalise 2 can sit on top of any mix or layer underneath for that little something extra.
3.4 GB uncompressed (2.6GB compressed)
Available as direct download only
~700 Sound Sources

192 Tempo-Synced Melodic Phrases (comprising four different keys)
24 Tempo-Synced Multi-Sampled Syllabic Pedals
48 Tempo-Synced Remixed (chopped and stuttered) Motifs
10 Dynamic and Moving Vowels
10 Three-Channel Complex Pads (channels available in individual presets as well)
48 Unique Vocal Scapes (ambient beds)

200+ Snapshots
300+ Motion Presets (NKA's)
190+ NKIs
Motion page for advanced volume, pitch, and pan pattern creation
Playable Trigger FX™ for real-time control
Stand-alone, VST, AU, AAX
Does NOT require Gravity
Powered by the Kontakt 5 Engine
Kontakt 5 (Player) ver 5.6.8 or higher
Minimum System Requirements

Mac: Mac OS X 10.10, 10.11 or macOS 10.12 (latest update), Intel Core 2 Duo, 4 GB RAM
PC: Windows 7, Windows 8, or Windows 10 (latest Service Pack, 32/64-bit) Intel Core 2 Duo or AMD Athlon 64 X2, 4GB RAM
Vocalise 2 is uniquely watermarked for each individual customer
All files in Vocalise 2 are watermarked using a propriety technology
Customers may be required to provide their full Identification for authorization purposes
Legal:
Heavyocity Media, Inc. will use all remedies of the law, to their full extent, against anyone who illegally distributes/sells/shares the library
Heavyocity Media reserves the right to modify these terms at any time
Prices, Watermarking, and Availability subject to change without notice.