Your Distortion Playground
Design your sound with a wide range of distortion flavors—from subtle warmth to hard clipping, lo-fi crush to analog-modeled circuitry, and simple to chaotic, the FURY distortion VST will shape, mangle, and crunch your sound.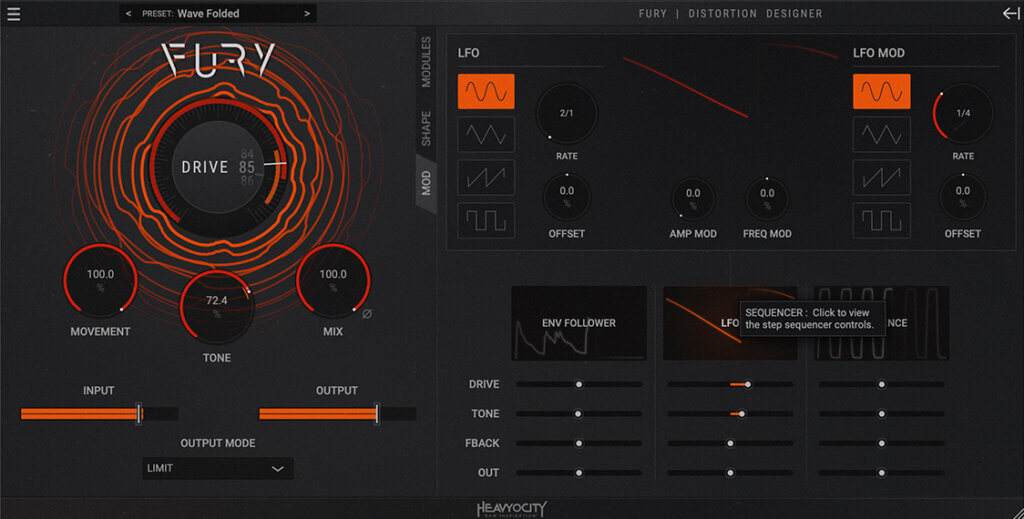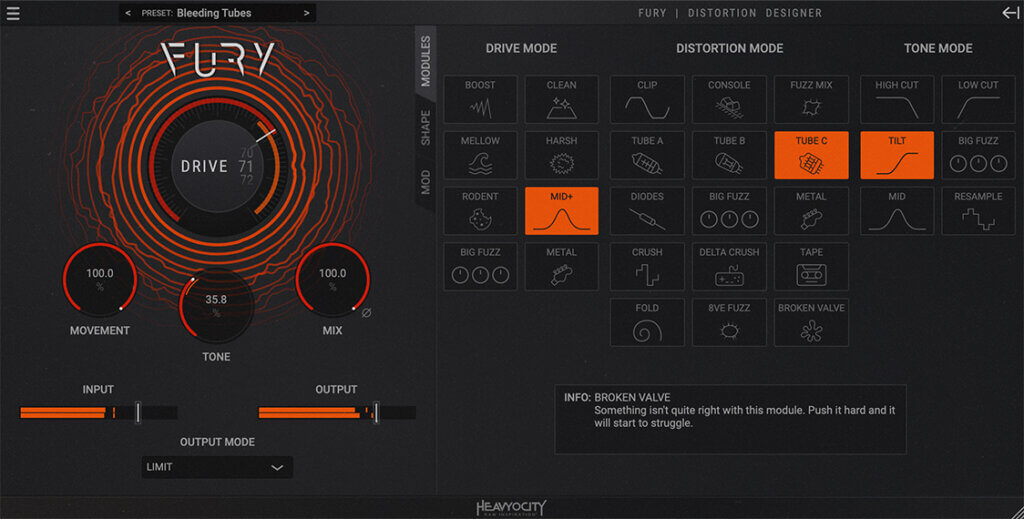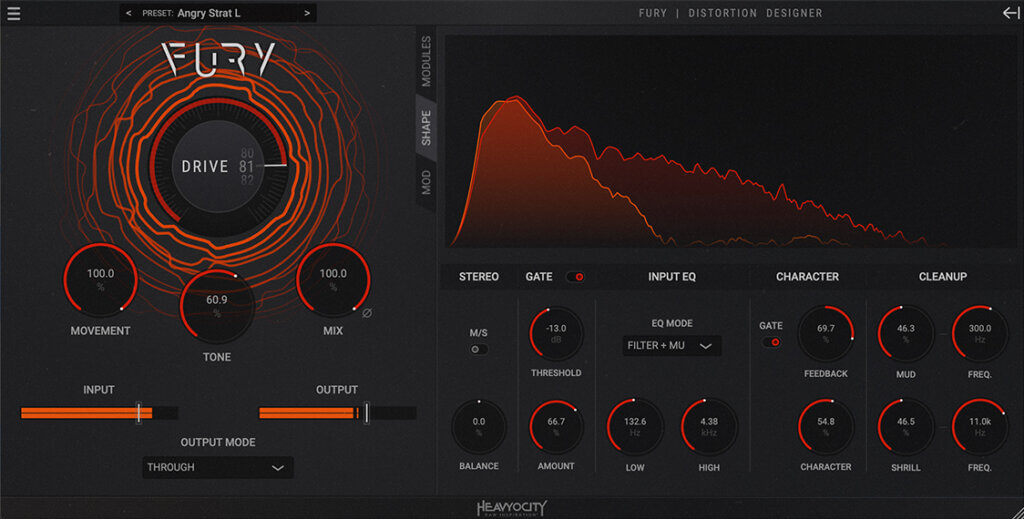 Heavy Synth
Give your synth line that beefy and aggressive crunch. Click the speaker icon to hear the sounds from this distortion VST in action.
Energetic Drums
Bigger, badder, and more dynamic-sounding drums are created with this distortion VST by adding saturation and giving them some drive. Click the speaker icon to hear it in action.
Brutal Bass
Increase the sonic versatility of your low-end with thump, punch, and drive. Click the speaker icon to hear it in action.
People Are Talking
Awards, Reviews, and Testimonials
Fury is equally happy warming up or melting down your sounds with its great-sounding modules and rhythmic sculpting tools. The huge variety of tones contained in this easy-to-use plugin make for a highly enjoyable experience.
Ramin Djawadi
Eternals, Game of Thrones
The Playground
Send your sound through your own custom distortion. With over 700 possible module combinations, you can mix and match the levels of boosting, mangling, and tonality — from a traditional distortion to a most obscure creation, you'll have your own customized tone.
Surgical Shaping
Fine-tune the modules, and adjust your parameters — with access to various controls like gate, feedback, and pre/post distortion EQs you can get more precise with your sound. The LFO, Envelope Follower, and Sequencer can add subtle movement, reactivity, or rhythmic complexity — resulting in a unique, hand-crafted distorted signal.
Endless Presets
FURY lays the groundwork to cover a wide variety of sources and uses. Offering over 100 factory presets, arranged by instrument and use-type — from keys and synth to guitars and bass — FURY offers an extensive selection of distortion flavors for you to explore.
128 Expertly-Crafted Presets in SIX Categories

Essentials, Drums, Experimental, Guitars and bass, keys and Synth, and Rhythmic

29 unique drive and distortion modules
Shape page for full control
Modulation page to add movement with LFO, ENV follow, and Step Sequencer
Plug-in Formats (64-bit only):

AAX, VST3, and Audio Units (AU)
System Requirements:

Mac: OS X 10.15.7 or later (Intel and Silicon compatible)
Windows: Windows 10 or later
*Internet connection is required to activate

Supported Host Applications:

Pro Tools 2020+, Live 10+, Cubase 12+, Logic Pro X, DP10+, Cakewalk, Bitwig