MODERN WOODWINDS
Featuring over 160 organic articulations, 100 hybrid snapshots, and 400-plus tempo-synced woodwind loops, Heavyocity's VENTO brims with musical possibility. This modern woodwind VST transforms conventional woodwinds into a deep well of cinematic inspiration.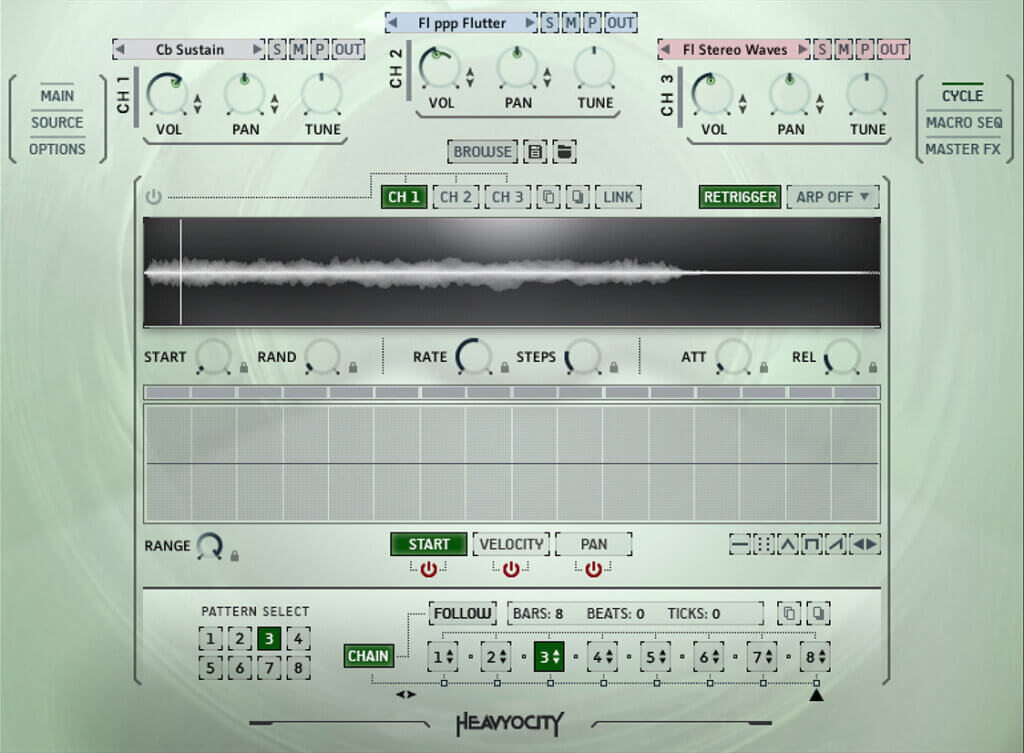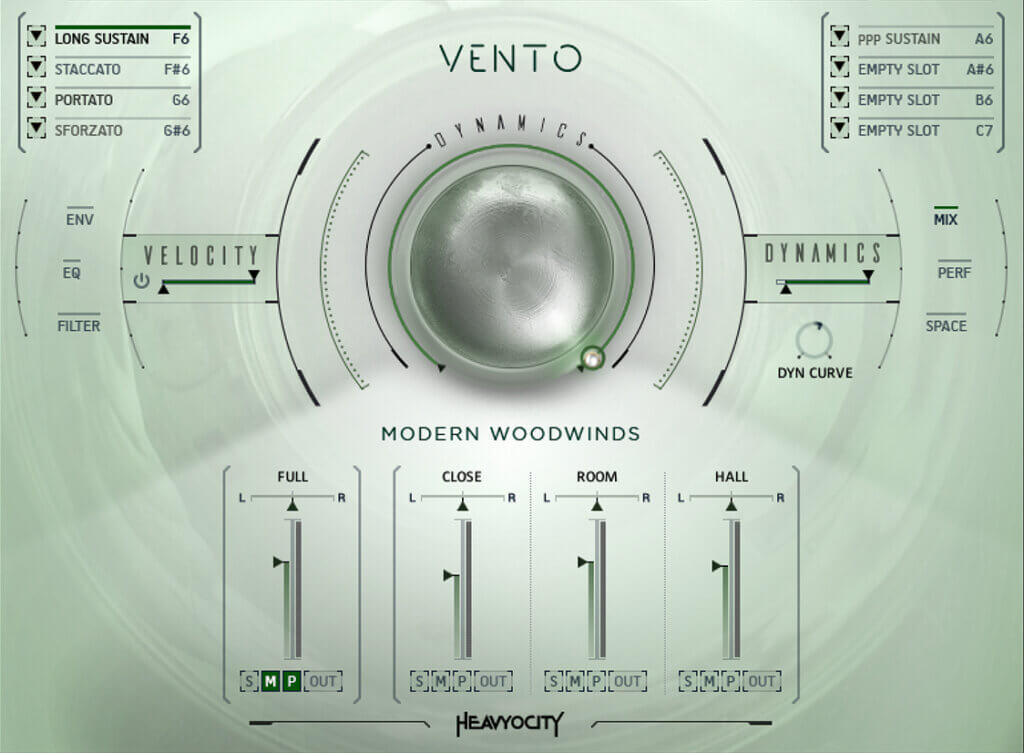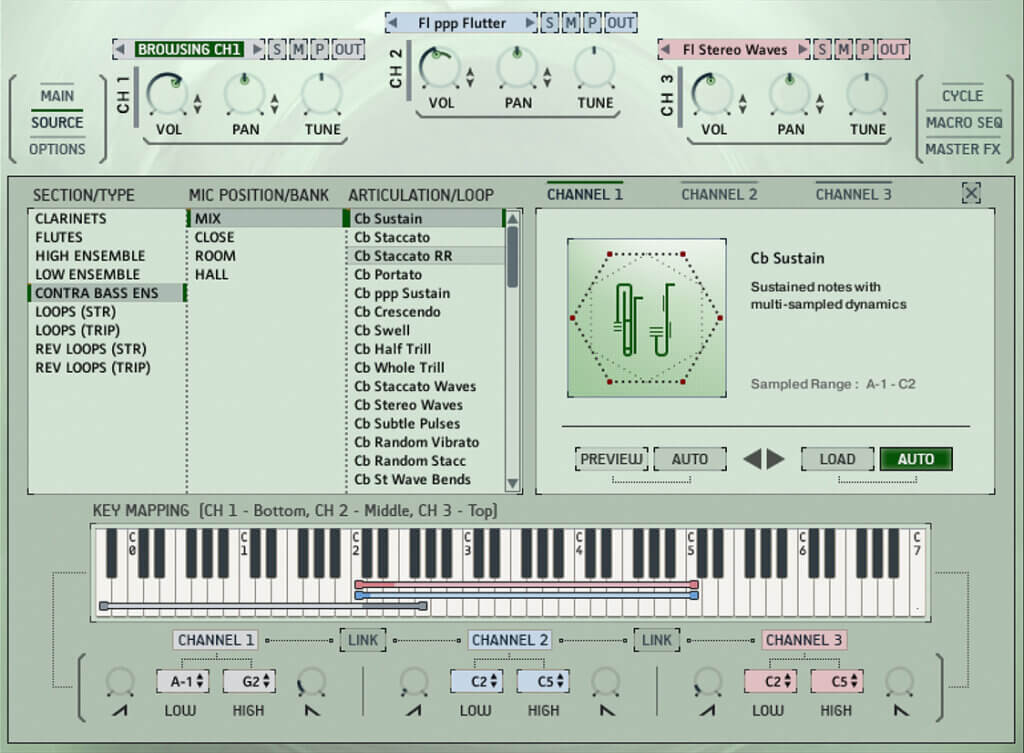 ENDLESS ARTICULATIONS
The VENTO woodwind VST offers over 160 core and extended organic articulations, from swells and flutters to crescendos and cluster sustains.
UNIQUE ENSEMBLES
Designed to bring traditional woodwinds into the realm of modern scoring, VENTO amasses a collection of woodwinds ensembles—Clarinets, Flutes, High Ensembles, Low Ensembles, and Contrabass Ensembles—performing content specifically geared towards today's cinematic sound.
CINEMATIC LOOPS
The VENTO woodwind VST equips composers with over 430 heart-pounding cinematic loops, providing instant inspiration.
People Are Talking
Awards, Reviews, and Testimonials
With VENTO I finally have a family of woodwinds that fit the dark and scary moods in my scores. VENTO provides a thoroughly modern take on traditional woodwinds, and is at the top of my list… and template. I love it!
Charlie Clouser
Saw, Dead Silence, Resident Evil: Extinction
"Woodwinds are the underappreciated darling of the orchestral palette. VENTO closes the gap between traditional writing and current production aspects with a beautiful, ready-to-play library."
Paul Haslinger
Halt and Catch Fire, Monster Hunter, Underworld
VENTO provides a source of inspiration in the creative production of the winds, while also providing an imaginative color and flavor which we've found to be infinitely useful.
Newton Brothers
Doctor Sleep, Extinction, The Haunting of Hill House
VENTO is a remarkable take on woodwind ensemble performance. In the evolved patches, Heavyocity twists these amazing samples into a variety of compelling organic textures whose woodwind roots contribute to a sound far from ordinary.
Ramin Djawadi
Game of Thrones, Iron Man, Westworld
COMPLETELY UNIQUE
From the growl of contrabass ensemble swells (Contrabass Clarinet and Contrabassoon) to the unnerving suspense of high ensemble flutters (Piccolo, Flute, Clarinet, Oboe), VENTO embodies the lyricality and complex textures your modern scores require.
SUPERIOR SOUND DESIGN
With our proprietary in-house processing techniques, a host of sound-shaping features and the VENTO engine itself, VENTO elevates colorful woodwinds sources into dynamic hybrid content.
11,213 Samples
163 Articulations (Full Content & Articulations Breakdown)
110 Custom Presets
432 Tempo-Synced Loops
Three Unique Engines:

Traditional Woodwinds (five sections)

Flutes (4)
Clarinets (4)
High Ensemble (Flute, Piccolo, Clarinet, Oboe)
Low Ensemble (2 Bass Clarinet, 2 Bassoon)
Contrabass Ensemble (2 Contrabass Clarinet, 2 Contrabassoon)

Hybrid Woodwinds Designer
Woodwind Loop Designer

Intuitive Sample Browser
CYCLE page for advanced granular & rhythmic playback

Includes 57 CYCLE Presets

MACRO knob for dynamic multi-parameter control
27.2 GB (18.5 GB on Disk with NI lossless compression)
Powered by the Kontakt 6.1 Engine
Latest Kontakt 6 (Player)
Komplete Kontrol integrated (NKS-ready)
Available as direct download only
Stand-alone, VST, AU, AAX
Minimum System Requirements:

Mac: macOS 10.12, 10.13 or 10.14 (latest update), i5
PC: Windows 7, Windows 8, or Windows 10 (latest Service Pack), Intel Core i5 or equivalent CPU, 2 GB RAM
VENTO is uniquely watermarked for each individual customer
All files in VENTO are watermarked using a propriety technology
Customers may be required to provide their full Identification for authorization purposes
Legal:
Heavyocity Media, Inc. will use all remedies of the law, to their full extent, against anyone who illegally distributes/sells/shares the library
Heavyocity Media reserves the right to modify these terms at any time
Prices, Watermarking, and Availability subject to change without notice.